Flowy is a lightweight software platform that allows you to automate and digitize processes in a very short amount of time. It is easy so that anyone can use, regardless of their technical ability.
Flowy is the People's automation and workflow engine:
simple to learn: get started with online or personal training, learn at your own pace
powerful and versatile: start small, adjust as you need - you have full control and can work exactly as you like
Flowy empowers you to: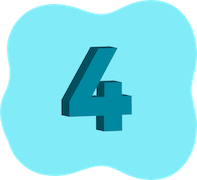 4 weeks from start to launch: Flowy removes the need to build backends, manage scaling, fail-over and KPI tracking.
It takes care of all technical complexities and enables you, with the shortest possible learning curve, to focus on what really matters: the business logic.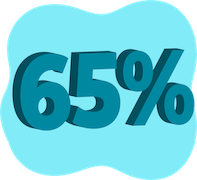 65% faster turnaround: You become productive from the first moment on while keeping full control of everything you build.
Using bigger building blocks available out-of-the-box as well as provided by the community gives you a boost right from the start.
Flowy enables you to run your business logic everywhere you want: it is usable on-premise, cloud or in an hybrid model. Open source and commercial licensing is available.
What can Flowy do?
Flowy addresses the following needs:
Integrate: connect legacy and modern systems with ease and flexibility
Aggregate: sync data across systems, push and pull scenarios including 1:1, 1:many as well as aggregation and synchronisation of data
Orchestrate: control processes across multiple systems: integrate easily and let Flowy handle the complexity of event, message or REST based interfaces
Flowy is optimized to handle high loads in a fast, efficient and distributed manner. Its performance outbeats other workflow engines and enables the implementation of backend systems.
Flowy offers functionality beyond other Backend-as-a-Service (BaaS). It provides many features of Integration Platform as a Service (iPaaS) as a central platform to manage all your integrations in one place. Yet Flowy offers more flexibility than its competitors as it can be run on-premise, cloud as well as in a hybrid model.
Flowy helps to manage the entire lifecycle of processes:
start quickly and adjust easily
visualize and automate any process
integrate seamlessly with existing apps and services
collaborate with your team and use real-time insights
reduce manual tasks
deploy and scale with one click
Flowy is a transformative solution that replaces outdated methods for constructing, scheduling and controlling processes across both on-premise and cloud environments, with the added capability of real-time, event-driven triggers.
No matter whether you're a product manager, developer or looking for a way to save time in the company, Flowy will easily fit into your existing environment.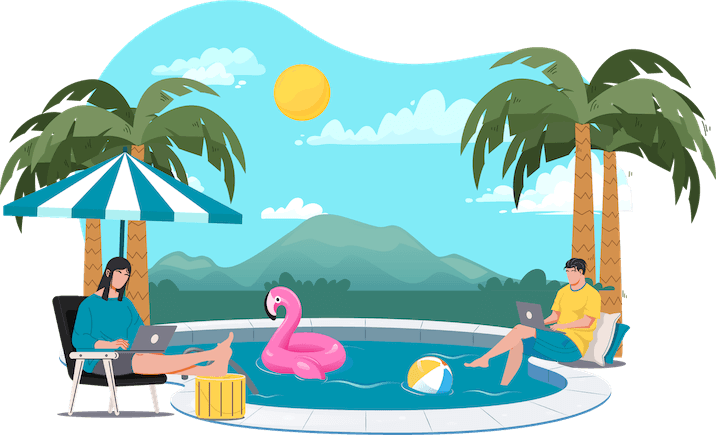 Flowy Use Cases
With Flowy processes can be set-up in minutes instead of hours or days. Enclosed some examples of effective automations:
automate both simple and complex processes using pre-built building blocks

keep your focus on building features to enhance customer experiences with minimal effort
take advantage of vast, out-of-the-box services that accelerate development

interact with internal and external API's

easily interact with modern microservice based systems
simply and efficiently bridge the gap to legacy applications
monitoring a fleet of vehicles and using Flowy to raise notifications if any issues arise, such as a breakdown or missed delivery

easily connect and orchestrate data and functionality across applications

automate and digitizing the onboarding process for new employees, including tasks such as setting up email accounts, creating calendar entries and issuing equipment
notify sales division of new users sign-ups or
raise alarm if a shipment didn't arrive within the expected delivery time
simultaneously create lead and calendar entries
monitor vehicle fleet and pre-process business intelligence data
monitor market places, track pricing and availability; raise notifications when opportunities arise

on demand data aggregation of customer and product data

enrich data as needed
cache and reduce costs

reliability and transparency for batch and task executions

reduce risks and maximize efficiency

improve visibility and tracking capabilities with the built-in audit log trail

easy, capable monitoring and tracking
Simplicity is key. Hence, Flowy can be used by novice and experienced users. Practical helpers pick you up at your knowledge level and help you achieve more in a shorter amount of time.
Standing on the shoulders of giants
Flowy is built with Java, a versatile and widely-used programming language that boasts a large community and a proven track record in the business world. With a vast ecosystem, platform independence and over 25 years of broad usage across a range of devices, from computers and smartphones to home appliances and even space vehicles, Java is a dependable foundation for any application.
Flowy also leverages robust, enterprise-grade frameworks such as the Spring Framework and Groovy to provide robust and reliable performance.